Making Your Brand
Beautiful.
Functional.
Censorship Resistant.
Secure.
Evolutionary.
Effective.
Memorable.
We help brands and businesses achieve their important mission in the new age.
We are a boutique agency that offers creative business services with a focus on privacy, security & censorship resistance. We aren't your run of the mill design crew, we're here to help you walk your talk and succeed by making a positive difference in our world.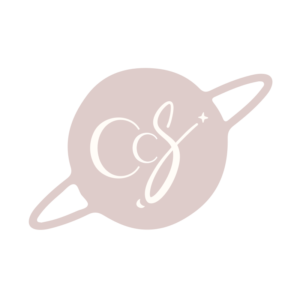 We work hard to support our clients in achieving their mission. In a rapidly changing world, we equip you with digital assets and systems that help you engage your audience & efficiently run your business so that you have more time to focus on what you do best.

Cosmic Creative Studio is an absolute pleasure to work with. As well as being highly professional and extremely fast to turn around any last-minute changes I asked for, their excellent creative skills and on-time delivery made the whole process an absolute dream. I also loved working with them on the creative side of designing my logo. I had some basic ideas that CCS translated into something very special that reflects the total essence of my vision. I am so delighted with the whole feel and look of the website and the ease of the entire procedure from start to finish. I highly recommend working with them you won't be disappointed.
Susie Mooratoff
Founder | Susie Mooratoff
Maz redesigned my website and incorporated back end customer automations for a smoother client onboarding experience and to save me time in my business. She was very professional, clearly listed and explained everything that was needed to get the job done, as well as problem-solving and executing all tasks that were required for my website and customer onboarding in a timely manner. My website not only looks amazing but is so more functional! I would highly recommend Maz for any tech, automation, and marketing requirements you might have for your business.
Morgan Langford
Founder | Body Temple By Morgan
Cosmic Creative Studio's has been a pleasure to deal with from thought/design right through to delivery of a website that went beyond expectations. A modern website that looks the part aside any larger business. Thank you Cosmic Creative Studio for a site that was delivered on time and excellent value for money.
Bry Penfold
Founder | QuickCoast
I can't speak highly enough of Cosmic Creative Studio! They have been able to help me with my own brand, my not-for-profit foundation and physical businesses beyond what I thought was possible. Cosmic Creative Studio are geniuses in everything from seeing my vision to helping it to come to life and managing the ongoing tasks needed to support them. I haven't come across anything Cosmic Creative Studio can't do! They  handle my graphic design, branding, photography, social media planning, video creation & copy writing. To put simply working with them keeps things simple. I can't imagine life without them
Blythe Langford
Founder | Resonate
Cosmic Creative Studio has been a very easy and fun experience. They helped me create and implement processes that enable me to easily and efficiently run my business. This has saved me lots of time and money both in the short and long term. What I appreciate the most is their multi-disciplinary approach. o matter what I needed, they were able to provide from a wordpress website build to product photography and even business plans. I was able to do it all with them.  I definitely recommend Cosmic Creative Studio for your business and creative needs!
Marianna Rose
Founder | Heartbeets Health
I worked alongside Cosmic Creative as they helped Liz open her very first café. Liz never ran or owned a café before and didn't know how to create a menu, hire staff, or even use the register. Cosmic Creative helped her with absolutely everything she need to get up and running, even including strategy for cash flow, marketing and tried and tested procedures needed to run a smooth operation. Because of the specialized knowledge Cosmic Creative brought to the table, Liz opened her café on time with a delicious menu and a toolbox of techniques and processes to follow for the future.
Stacey Lee
Brand Strategist & Graphic Designer | Barefoot Branding
Working with Cosmic Creative Studio was an absolute joy...especially considering it was so last minute! I need some photos on the fly, and CCS swooped in and made it happen. The shoot felt really natural, from start to finish, and everything about the experience was comfortable and fun.  I felt super at ease, which really came through in the photos, and I was blown away to see the final product! Who knew that laughter was the key to beautiful photos?! CCS. That's who. And not only did they bring the comic relief, but the turnaround was impressively quick, the final edits were stunning, and all of our interactions were friendly and professional. I look forward to co-creating with Cosmic Creative Studio on future projects, and I highly recommend them to any purpose-driven biz looking for support in the creative realm.
Rachel Gross
Vedic Meditation Teacher
I've collaborated with Cosmic Creative Studio on a variety of projects ranging from events to products over the past 6 years. We've teamed up to shoot, create and edit both video and photographic content and always had a lot of fun whilst turning around our deliverables on time and to the highest quality. I highly recommend them if your businesses and brands require creative and strategic support!
Rowan Kyle
Photographer
We had the pleasure of working with Cosmic Creative Studio and can highly recommend them if you looking for some support with any part of cafe operations. They clearly had loads of experience & great energy which makes them a joy to work with. CCS helped us introduce amazing brunch options and managed recipe development, costing, staff training, production process and scalability. They also re-wrote our juice cleanse packages, producing a PDF brochure we could send to clients as well as re-writing the copy for that part of our website. We've kept in touch since working together and CCS have always been keen to help out on an ongoing basis which has proved a huge support. Most recently they reviewed our Operations Manual providing some useful feedback and templates to work from.
Patrick Hill
Co Founder | MOTHER
The whole experience working with Cosmic Creative Studio was fantastic. The photo shoot flowed really effortlessly. I felt extremely comfortable and the directions were clear. Cosmic Creative Studio edited and presented the photos in a timely fashion and I couldn't be happier with the them! I would love to do another shoot with Cosmic Creative Studio and would highly recommend them to others!
Dan Snow
Vedic Meditation Teacher
Cosmic Creative Studio is a dream to work with. Combining a highly professional approach with a super organized skillset and a wide array of creative talent. They completed all our tasks with speed and accuracy and were extremely fluid with any changes that we needed. We felt totally supported in our vision and their brand expertise and competency of skills gave us confidence to leave them to complete tasks so we could focus on other areas. We would highly recommend Cosmic Creative Studio for anyone needing assistance to expand and upgrade their brand or business in an effortless manner.  
Izabella Floret
CoFounder | Pureheart Alchemy